Several years ago the book "Fish in a Tree" became one of the most popular books for addressing social issues with upper elementary students. Since then, millions of students have been exposed to this fantastic text. I am so grateful to have been able to guide teachers through the novel and give them help to get the most out of it. (Check out this blog post about why I love it so much in case you haven't seen it!)
Well, I have another big announcement. I have discovered another totally powerful novel, and I have done the same thing to support teachers and students as they navigate this amazing–yet slightly tricky–novel!
A drum roll please…introducing…
"Thirst" by Varsha Bajaj!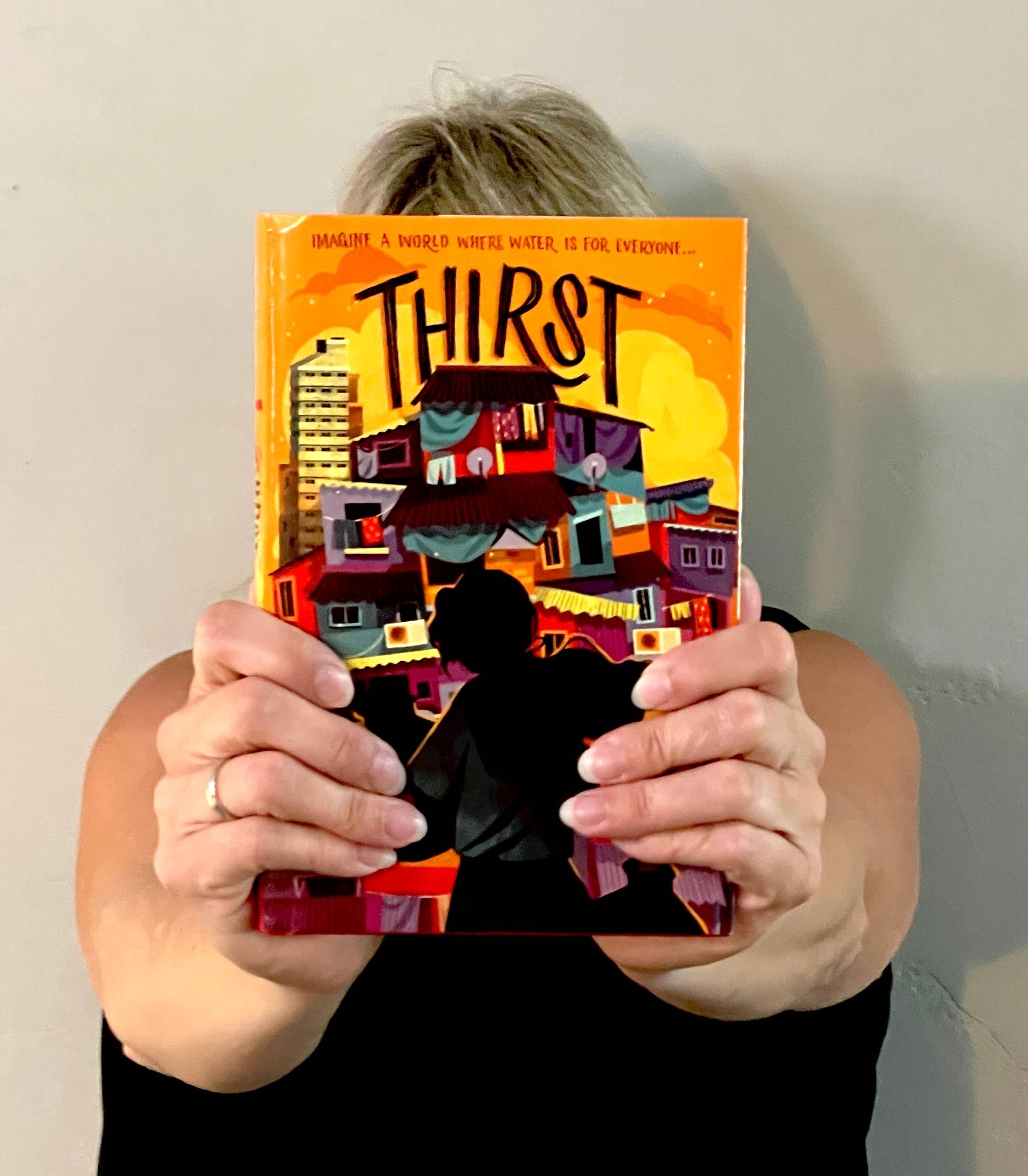 What is it about?
It's an engaging story set in Mumbai–a completely different world from where our students live. I have done my best to help you with developmentally appropriate background information.  I provide help with vocabulary, and all the typical comprehension strategies I always include in my novel studies.
See below for the summary found on the book flap:
"Minni lives in the poorest part of Mumbai, where access to water is limited to a few hours a day and the communal taps have long lines. Lately, though, even that access is threatened by severe water shortages and thieves who are stealing this precious commodity–an act that Minni accidentally witnesses one night. Meanwhile, in the high-rise building where she just started to work, she discovers that water streams out of every faucet and there's even a rooftop swimming pool. What Minni also discovers there is one of the water mafia bosses. Now she must decide whether to expose him and risk her job and maybe her life. How did something as simple as access to water get so complicated?"
This book is powerful for so many reasons:
We watch a strong female main character grow up and mature.
Another culture is explored and celebrated.
Attention to a world social issue is highlighted.
Characters are relatable and interesting.
The storyline is captivating.
Exploring different social issues through literature is a powerful and safe way to explore complex issues.
If you want to check out the book, you can click RIGHT HERE which will take you to my affiliate page if you want to grab it. 
Want help teaching this social issues novel?
If you are interested in tackling "Thirst" by Varsha Bajaj with your students, I've created a guide to help.  See the images below and see what you think! Click any of them to take you to the novel study.
I hope you check out this book to see if it is a good fit for your upper elementary classroom!  Whether you choose it as a mentor text/read aloud, for a social issues book study, or just to include in your classroom library, it's a keeper!